To create a new price list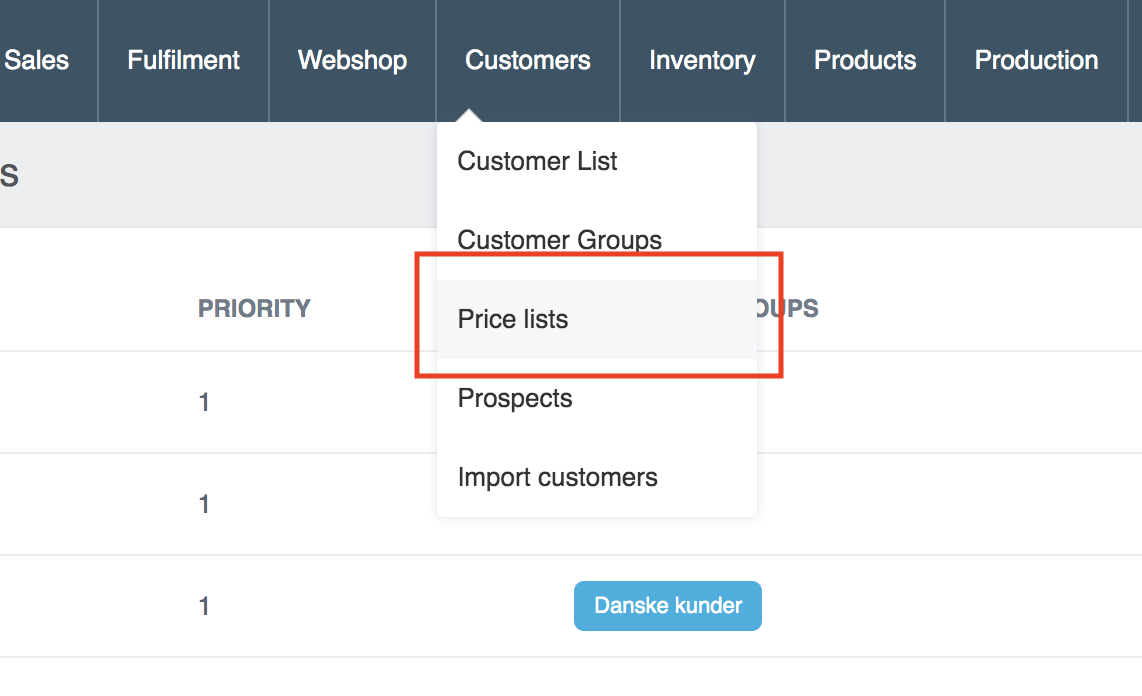 Go to Customers -> Price lists in the top navigation.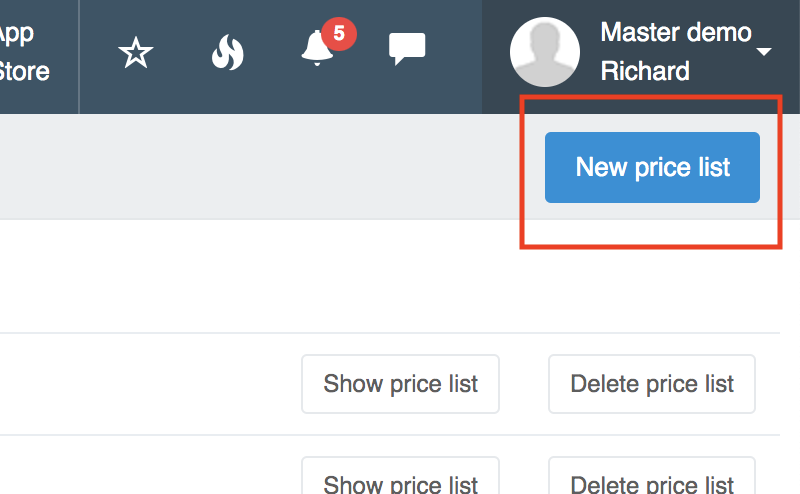 Click "New price list" button in top right corner

Give the price list a name. This can be anything but should describe what purpose the prices serve, like "Distributor prices" or "New AW22 prices"
In Priority write a number. The priority field is described further in TODO
Assign the price list by using Drops or Customer Groups. These fields are described further in TODO