First of all. There is a fundamental difference between shipping methods in B2B orders and B2C orders.
For B2B orders you choose the shipping method - But in B2C orders, they already chose the shipping method themself.
This course is a bit confusing, but when it's first done, you don't have to do it again.

If you have an E-commerce system like Shopify or Woocommerce, what Traede will do is importing the order that includes a specific shipping method that the customer has chosen.
So this course will show how to convert that shipping method to something that makes sense in Traede.
As you can see in the following screen dump, there are different codes in each system. So what Traede will do, is make it understandable for each system so everything will run smoothly.

So for Traede to convert the code for you, you have to follow each step of this course.

First of all, go to App store → shipments → Shipping methods → Add shipping methods.
Now you should add the following (This is an example if you use a 3PL like prime cargo)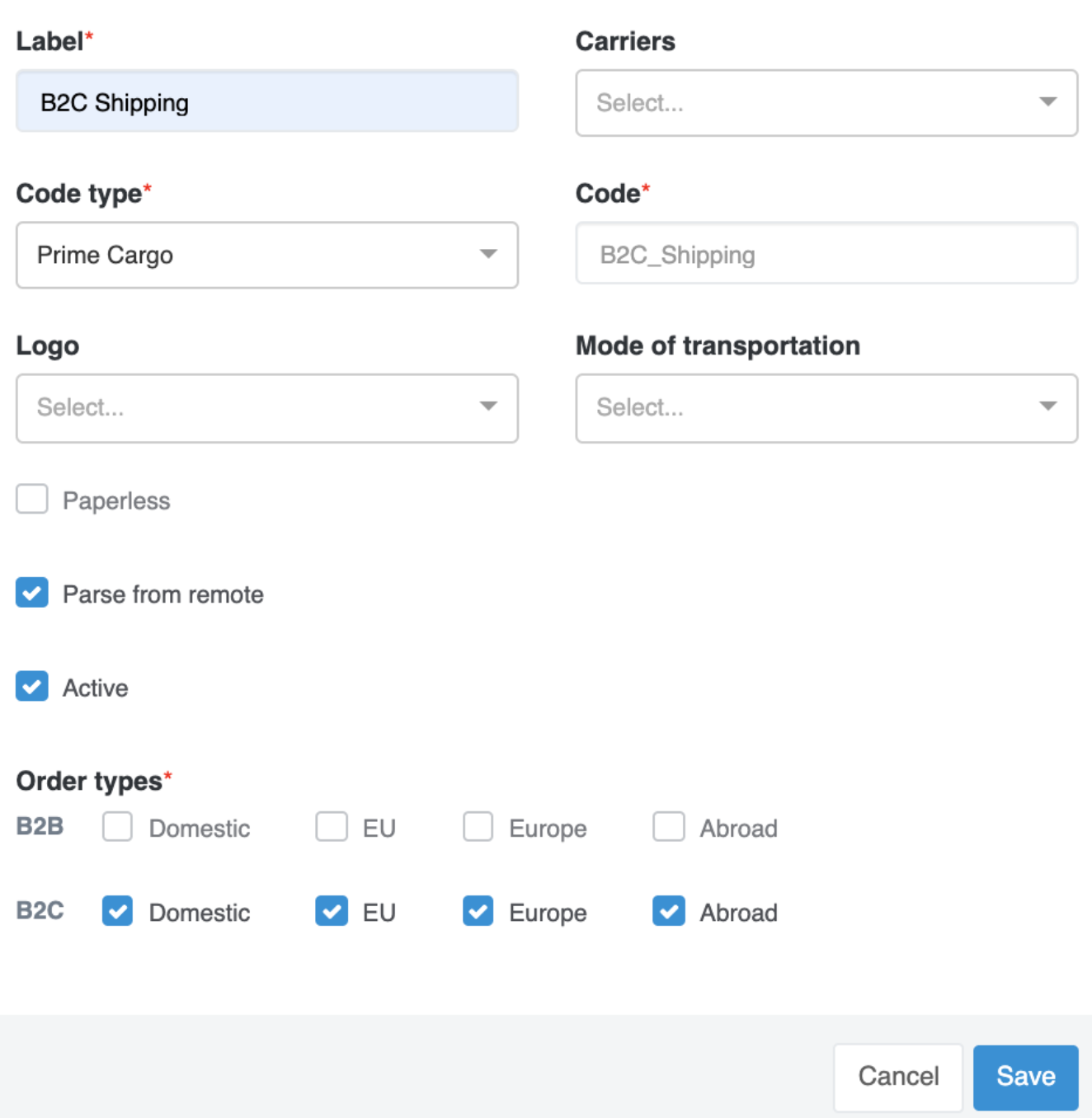 The most important thing in this shipping method is the checkbox that says "Parse from remote" This means that it should take the code from ex. Shopify and convert to another code. So far so good.

Now you have to go to settings and create a default shipping rule with the shipping method that you just created.
Go to Default shipping methods and press "add new rule". Now you have to set up a rule for Traede, that let's it know that every time a B2C order arrives, it has to point at that specific shipping method. Now fill out the spaces like following. This will tell Traede that every B2C order should use the shipping code "B2C shipping".

Now we need the conversion to ship this order correctly.
This we will explain in the next course.