There are two methods to book an invoice or credit note:
Method 1:
Go to the "Sales" section and click on "Invoice".


If you see the label "Open" next to the invoice/credit note, it means they haven't been booked yet, and your customer has not received the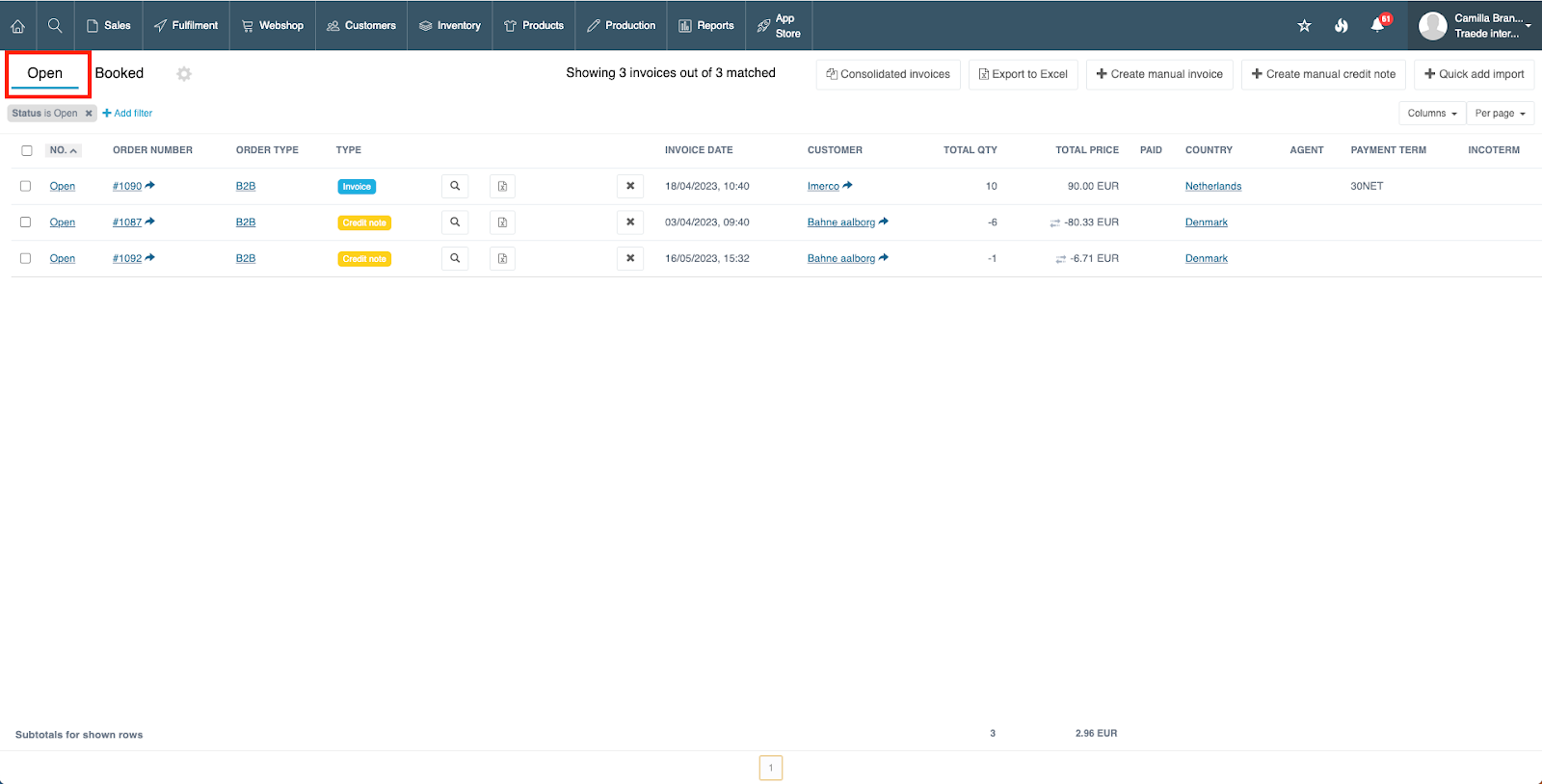 Method 2:
If you need to book an invoice/credit note, navigate to the corresponding invoice.


In the upper right corner, locate the button labeled "Book Invoice" and click on it.
Note: In the provided invoice image, only a shipment for 10 pieces of the product has been recorded, which will be included in the invoice being booked.
If you have multiple invoices/credit notes that need to be booked simultaneously, follow these steps:
In the overview, select the invoices/credit notes you wish to book.


Click on "Action" and then choose "Bulk Update Data".


A box will appear, and within it, select "Status" and then "Book invoices".


By doing so, you can now book several invoices/credit notes at once